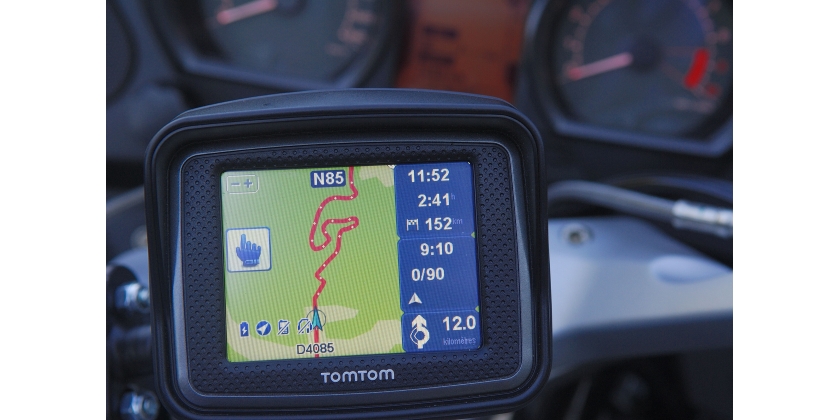 I live in South Africa and I came to rent a motorbike at Moto-Plaisir to visit the Alps and ride on mountain roads as seen in the motorcycle trip magazines.
Seeing the map of the Alps, I thought that 4 day rental would be sufficient to reach the Dolomites. While I was packing-up the bike, the guy of Moto-Plaisir wonders if I have a specific travel plans.
Very happy to get some tips I tell him about my destination in the Italian Alps. I did not really believe his answer: according to him, it would take 8 days ridingto the Dolomites, as the entire crossing of the Swiss Alps is worth the trip. 4 days will just allow me the round trip by the highway, which is not really what I came for.
Well OK... I'm still a little skeptical, but hey, I am not going to show off here. So I program the in GPS that comes with the R1200GS my first destination to the Italian Alps : Aosta.
Thus begins the road, beautiful landscapes and pretty small roads keep coming. It's very nice ride, and straight lines are only seldom. The roads are generally in good condition, and cars usually leave me pass. After two hours ride, still no Italian to border. It is probably normal, taking the back roads ...
Finally a few miles after the GPS says I'm arrived. Weird, I thought that Aosta was a larger city, but especially in Italy while I'm still in France. I do not speak French but I still try to get information from a passerby, who understands nothing. Here comes a younger one, and now he tells me I'm in Aosta, but in France.
OK I just realized: I programmed Aosta on GPS without changing the country of destination. I am well in Aosta but in the wrong country.
I quickly look at the map, and I am pleased to see that I'm not that off, just about 200 km south-west of Geneva. I'm not going back now, I put myself in search of a hotel, and I end in a comfortable 3 star very reasonable price with a nice pool (Hotel Bergeronnettes).
The next day I do not fool me again. It must be beautiful and I am determined to enjoy it. I program Aosta in Italy this time by the winding roads!
The Tomtom GPS automatically calculates the route through roads with more bends, off the main roads. Winding roads : that was right!
So many turns, small villages and beautiful scenery! The road would not stop going up, and then I got to the beautiful Col de l'Iseran, and the Col du Petit St Bernard. Then Courmayeur and after a few turns, I finally arrived in Aosta, Italy this time.
What intensity! 200 km only, but I left 6 hours ago, the time to take some pictures and a bite in a restaurant on the side of the road. Almost two days of motorcycles, and I have not even done a fifth of the way to the Dolomites. I never thought there was such a road density in the Alps.
Despite what had been telling me the guy from Moto-Plaisir, I did not believe him. This is certainly a unique experience that I would recommend to every biker to make at least once in his life: ride the Alps !
Steven C. South Africa