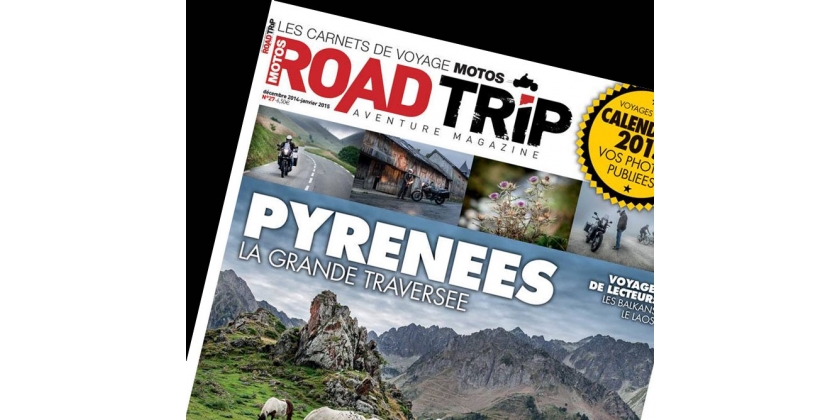 Road Trip French magazine is the well-known of all travelers biker magazine.
The beautiful pictures that illustrate each issue is an invitation to hit the road with his bike!
In its special issue "Crossing the Alps, to conquer the Stelvio" (No. 25 August-September 2014), the Road Trip team was so kind as to write a few words about Moto-Plaisir.
From Geneva, you are ideally located to begin crossing the Swiss and French Alps, and Moto-Plaisir provides you the bike equipped to help you make the trip.
You will recognize some of the pictures in the article, which also illustrate our website, taken during reconnaissance we do to update the routes that we offer.
Thank you to all Road Trip team !