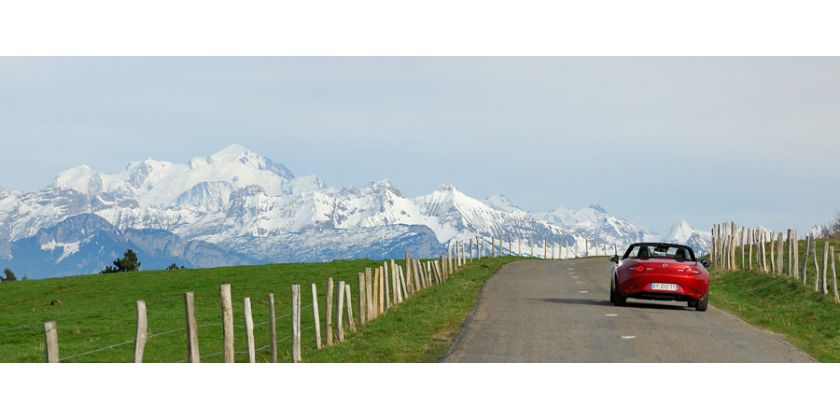 You too like to travel on back roads, to discover new landscapes, you envy the bikers you meet coming from far riding their, you would love to share the trip, but you do not have the license.
And seating hours on the rear part of a motorbike saddle is not what you are looking forward.
That's why Moto-Plaisir is now offering for the 2016 season convertible to rent among the most desirable models on the market.
In the same "Moto-Plaisir" spirit, ride our selected routes, with bikers or not (I know some of them who will be jealous!) and enjoy the ride that will be unforgettable thanks to the great sceneries and driving sensations.
All our cars, as well as the motorbikes, are fitted with a GPS, which will enable you to go the your next destination without troubles, riding carefully selected roads.
Choose between the latest Mazda MX-5 Miata (ND version for the connoisseurs) with manual gear box or the Mini Cooper Cabrio, just make your choice !